kay, I won't lie to you, we don't
always
hand-wash
our
the Brotens laundry, but today we did!
Since you all are probably wondering what is outside, I stepped out the big door and snapped a few shots:
There are a lot of those electric lines, since we live aways from the city I suppose they decided to put them all up in the country. If you look closely, you can see the huge lake behind that building.
Please pray for Anna, she hasn't been feeling well.
I have decided to enter the 'Modest Fashion Fall Event', that everybody has been posting about. There is a great prize that I'm hoping to win, and give to somebody (*whispers*) for their birthday.
Sorry about my outfit, it's modest but not really 'fallish'.
~What I Wore~
Shirt-from Land's End
Skirt-handmade by Grammy and I
Shoes-given to me by Gran-pat
Watch-given to me by Gran-pat :)
I wore my hair in a braid.
Also, pleas pray for me, I'm going to the doctor about my stomach pains on Saturday. I'm a bit nervous, because it's like a real big doctor. No, that's not what I meant! Like he's a very important doctor, and this isn't like a little check-up. Prayers would be appreciated!
Do you like the green 'up' button I added to the side? :-) You can get one here.
I've got to go!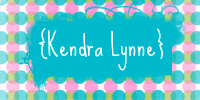 PS: Make sure to vote on the poll!