Gee, there are lots of giveaways and stuff out there. Usually I don't get too 'obsessed' with giveaways, but one is giving away a book and a cross necklace. I can't resist anybody giving away a book without me entering, and I'd really like a cross necklace since I don't wear jewelry only crosses, and mine old one broke. I'd better not count my chickens before they hatch though. :D

The first giveaway is @ "Me. (That's all I have to be)" She's giving away three awesome prizes.
The next one is @ "Spinning Barefoot", Lauren is giving away a BOOK!
The next one is @ "Dare You to Move", Morgan is giving away your choice of five prizes! (this is the one with the cross necklace)
The last one is a design for your blog @ "Bliss".
Make sure to go on over and enter them all! (Well, you don't have to!) :D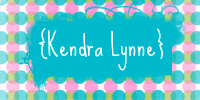 PS: We went to the specialist doctor and he didn't know what's wrong, we're going to have my blood drawn again. Gee, I hope we don't have to go to that doctor again, he was scary. (Yeah, he was.)